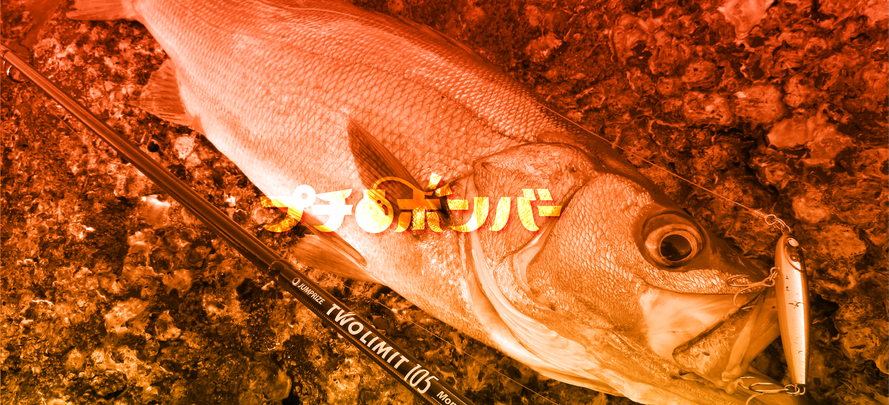 ◆ item description ◆
The small lure was disliked in the open sea shore game so far.
The reason is because the flight distance did not come out.
It couldn't put on a big hook.
The strength was often weak and broken.
The disadvantages of these conventional small lures are all eliminated and refined.
It is the Petit bomber 70mm to achieve the best action to lure the fish.
It is a small body of 70mm, it adopts a strong body design and through-line structure.
A sufficient flight distance is an advantage in the open ocean.
Seabass games of flats, rivers and lakes are fully compatible as well as open seas.
I usually lure the fish with a funny roll swing with a slow drift action. In addition, we have realized a breakthrough action to vibrate while taking out the head using the underwater technique.
◆Spec◆
Length : 70mm Weight : 11 g
Type : Sinking
Normal Action : A roll swing trick
Trick Action : High pitch surface of the water vibration
Hook : #6 Ring: #3
Price: 1,700 yen (tax-excluded) made in Japan

◆ item description ◆
The Petit Bomber 70SS Shallow Light is about 2g lighter than the normal model (body weight about 12g). It is a setting that allows you to operate more slowly with a strong awareness of capturing shallow areas from just below the water surface to a depth of about 50 cm. The natural action full of floating feeling adjusts to the inner bay where the flow is weak and the open sea of the calm. Although it is 2g lighter, it has the same flight distance as the 70S. By lowering the center of gravity slightly backward, the lifting speed is greatly increased. Adopted a wall thickness design and a penetrating wire structure with an eye on not only the internal structure but also monsters in the open ocean area. Super multi design that does not choose harbors, rivers, brackish lakes, rocky shores and fields.
◆Spec◆
Length : 70mm Weight : 10g
Type: Slow Sinking
Normal Action : Slow Drift + Roll swing trick
Hook : #4 Ring : #6
Price: 1,700 yen (tax-excluded) made in Japan