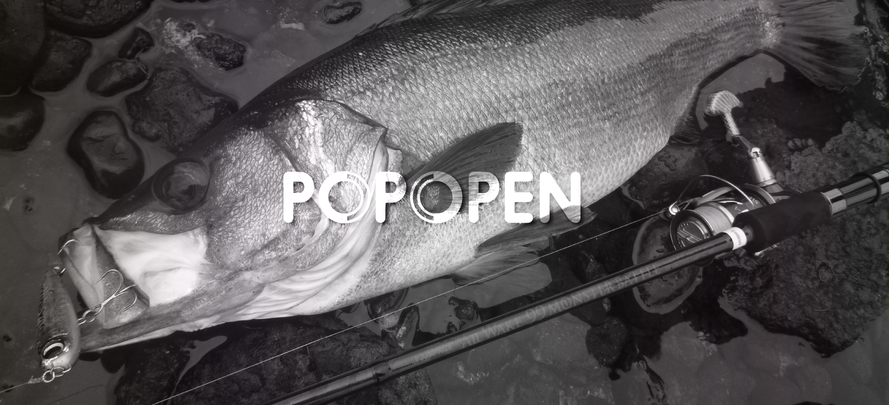 ◆item description ◆
Using the outstanding flight distance and high response action as a weapon, invite a target that is conscious of the shallow area and the surface! !The robust ABS thick body design, which has increased strength to the limit, uses a penetrating wire structure that is conscious of blue objects.If the hook is also using seawater, it shoots a BIG target with a buoyancy setting that can be loaded up to Jump Rise Treble MMH # 3.While being based on a light dog walk action, if it is invited gently, S-shaped diving is also possible.In addition, it is a special design that can trigger a reaction bit by turn action while drifting in the flow and salaci. Grilled sea bass & salmon in the field and Golota, and greenery. Sea bass with surf and bait from the fishing port. Sea bass such as rivers and tidal flats. (A place where the salt concentration is low corresponds by reducing the hook size)The fish that can only be fished at the top is rumbling. POPOPEN95F should be a big weapon.
◆ Spec ◆
Length: 95mm Weight: 14g Type: Floating
Action: Dog walking + S-shaped diving(Drift turn)
Hook: JUMPRIZE TREBLE MMH # 4 standard equipment
Price: 1920 (excluding tax)  made in Japan

◆item description ◆
A wide range of capture from rivers to shores, super versatile top water plug
Approach targets that are conscious of shallow areas and surfaces with a dog walk + straight slide!
In the dog walk with a slightly narrow turn width, a straight-straight exit action occurs randomly at regular intervals.
As can be said for topwaters in general, it is extremely effective to mix irregular actions with regular actions.
It stimulates the instincts of various targets from rivers to shores. The 75mm size that can be used all year round ranges from sea bass to blackfin sea bass. Because it uses a high-strength body and penetrating wire structure, it is also effective for green objects that prey on small baits.
◆ Spec ◆
Length: 75mm Weight: 11.5g Type: Floating
Action: Dog walking + Straight Slide
Hook : #6 Ring : #3
Price: 1800 (excluding tax)  made in Japan